The Story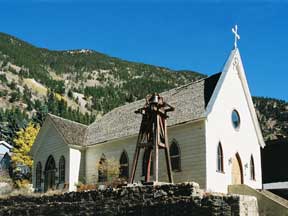 This documentary film is about St. Patrick's Roman Catholic Church, first dedicated in Silver Plume in 1876. It was built by Italian and Irish immigrants during Colorado's silver boom years. Catholics endured unkind prejudice from the protestant majority and this little church became a welcome refuge to immigrants from Catholic nations.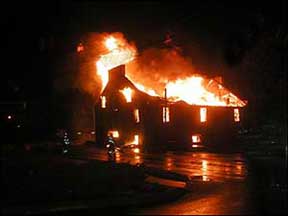 The church building was miraculously spared during the fire of 1884 that destroyed a third of the town. Months later, grateful members expanded the building to its present configuration and membership grew.
After the Silver Crash of 1893, the mines closed and the congregation disbursed to other states. About 1910 the church doors closed and the building stood empty for 60 years as a decaying reminder of yesteryear. During the 1970's a couple purchased the building from the Diocese of Denver. Later, another individual took ownership and one part was renovated as a private residence.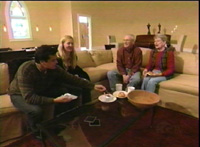 In 2004, the building was purchased by a creative architectural engineer who turned the interior into a marvelous mountain retreat home. Go to the TV Show page for details. The story of these transformations is told in this 19 minute documentary by photographer and screenwriter Richard F. Salmon and produced by Lawrence F. Knowles.
Click here to watch a 3 min PREVIEW of Transformed.