RESUME
Daniel C. Salmon
London


MAIN
|
WORK HISTORY
|
EXAMPLES
|
EDUCATION
---
Work History

2004 to Present. Joint founder of Lost Cat Tales, Ltd. Dan has over 15 years experience as originator and producer of interactive media.
1998-2004. Co-founder, YourShow Productions Ltd, an independent production company which he ran successfully with his business partner Philippa Watson until they disbanded in 2004 to pursue other interests.
1994-1997. Project Leader at Multimedia Inc, London.
1993-1994. While studying at the Royal College of Art, he moved into the commercial multimedia market.

1991-1993. Design Architect on London Underground's Jubilee Line Extension.
1990-1997. Dan's first experience of creating interactive works was as a founding member of the performance art group The Spunkflakes. Among other accolades, the group was featured in the Nov 1994 issue of the London magazine frieze—contemporary art and culture.
1988-1990. Strategic Planner with The London Stock Exchange.

A Few Examples of Dan's Work
Dan has worked on a wide range of complex cd-rom and online/internet titles. Dan has created CD-Rom, iTV and Internet projects, working with clients such as: BBC, Channel 4, FilmFour, Law Business Research, Apple Computer, IBM, Electronic Arts, ABC/Disney and others.

ABC's Wide World of Animals CLICK here for synopsis of content.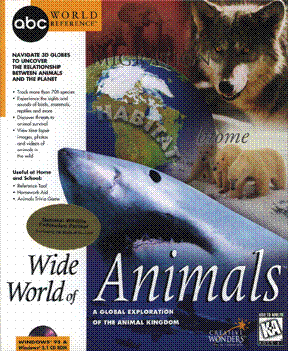 A CD-Rom created in London in 1989 by Multimedia Inc for ABC World Reference with Dan Salmon serving as Project Leader during a final phase of its development. It contains 360 degree panoramic environments (bioramas) that feature the sights and sounds of the animal world; video stories that document animal behavior; 3D spinning globes and the taxonomy tree to understand how animals relate to their planet and to one another; stunning photographs and time-lapse animation sequences; and finally, an animal trivia game to help lock in the knowledge attainable in this learning device.

Overtime
A short film from Lost Cat Tales, starring Billy Clerkin, Dan Salmon, Paul Neesham & David Harrison.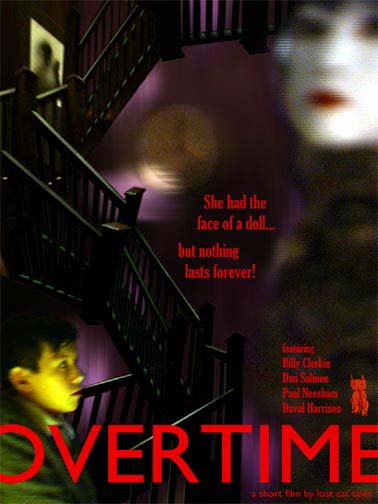 Film Storyline. Two big industrial doors firmly shut out the world. A boy runs past, lost in his own delight, and darts into a side passage. The clock strikes eight. An overworked clerk, busy at his desk, is lost for a moment in time. What time? Is this the future or is it the past? Who's past? The clock ticking ever forward, or is it backward? Ticking and tricking. The memory of a tinkling piano. A key to another time, another place, unlocking dark secrets hidden amongst endless files crammed in the mind. She had the face of a doll, but nothing lasts forever, except maybe a moment. Does the past really come back to haunt us? Love, death, innocence and loss relived again and again.Set in the world of shadows, peopled with phantoms from the past, or are they the present or maybe the future, it's so dark in here! What's the time again and is this the key to the answers? Only time will tell.



FilmFour

London's Channel 4 Television was starting a new venture to provide pay-per-view movies via an elaborate website for advertising and purchase of films. They air films from festivals like Cannes that don't make it to regular theaters and usually have very short runs in art theaters. Channel 4 had already begun advertising the opening of FilmFour, and were way behind schedule, but Dan took it on, delivering the website in time for the opening. That contract grew and grew until Dan's company (YourShow Ltd) was employing five others. CLICK here to see the current version of that website.

Architectural Models led to Set Design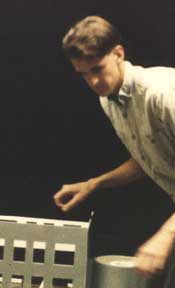 While a student in the College of Environmental Design and Architecture, University of Colorado/Boulder, Dan created outstanding models of design projects. The renovation of an abandoned Denver building involved creation of condominiums and a night club on top, pictured here. These skills carried over later on to set design/construction for movies and theatre.

Education
Royal College of Art, London. MA in Interactive Media, 1994.
University of Colorado/Boulder, USA. BA in Environmental Design and Architecture, 1987.
Parsons School of Design, New York NY, USA. Summer school, 1986.


MAIN
|
WORK HISTORY
|
EXAMPLES
|
EDUCATION
Last Update: May 9, 2005