Verna L. Salmon, LCSW, CAC III
(Licensed Clinical Social Worker No. 991020)
Longmont Counseling Office: 545 Collyer Street, 2nd Floor
Business Office: 420 McColm Street, Berthoud CO 80513-8999 Business Office: (970) 532-4615 • Fax: (970) 532-2685
Email: vernasalmon@mail.com Website: vernasalmon.com and longmontpsychotherapy.com
---
In Brief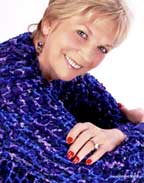 Verna helps people with depression, anxiety, addictions and codependency. She works with individuals, couples and families. She facilitates groups of women and couples with experiential therapy, using sculpting, psychodrama and cognitive behavioral processes. Verna models the open and honest recovery behaviors that she teaches. A coach, problem solver, dream setter…she helps clients reach their goals.

A natural networker of people helping people, she has built support circles around individuals faced with terminal diseases, accidental traumas, teenage motherhood, divorce trauma, blindness, etc. In private practice since 1985, she has treated and/or educated more than 2,500 clients/students with codependency and addictions issues.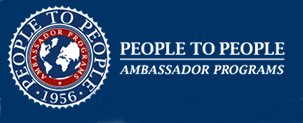 Verna is a former Metropolitan State College instructor. She also was a member of a 1988 Citizen's Ambassador (People to People) group sharing with alcohol/ drug treatment programs in Norway, Sweden and Germany.
Her graduate research at CSU on "Evaluation of Colorado Social Service Caseworkers in Screening for Alcohol/Drug Problems Among Clients" led to a requirement of chemical dependency training for all Colorado Department of Social Services caseworkers.


Work History
1985 to present Psychotherapist (LCSW) in private practice. Specialty: chemical dependency, co-dependency, sexual addiction & co-addiction, sexual trauma, marital problems.
1991-1993 Co-President, Women Of the World Mentoring, Inc. (WOW'M), Denver. She and her partner were themselves mentored by Dame Anita Roddick, founder of the Body Shops Ltd with more than two thousand cosmetics stores around the world. They are pictured here in 1992 when Anita (left) was keynote speaker for a WOW'M Workshop in Denver.

Verna created six workshops in partnership with CWEE (Colo.Women's Employment & Educ.) teaming single mothers with volunteer mentors. Co-directed a year-long (1991) monthly workshop of fifty women called "Women and Power," aimed at empowerment, independence and networking, and utilizing guest specialists speaking about self defense, women's health, women's power in various cultures, visioning and goal setting. Conducted weekend retreats for women to resolve blocks to power, planning, and decision making.

1984-present Psychotherapist for Onsite, Inc., near Nashville TN, founded by world-renowned family therapist and educator, Sharon Wegscheider-Cruse. Clientelle are from across North America and Europe. She conducts small-group therapy using psychodrama & experiential methods during week-long workshops.
1983-1990 Partner, Therapist, Educator within Colorado Recovery Group. Weekend and week-long workshops for codependency and addictions issues. More than 1,500 persons attended.
1980-1985 Primary Counselor, Director of Family Program for Whole Person Health Center, Boulder CO, an intensive 30-day outpatient program for addictions & other disorders.
Her supervisor and earliest mentor, Darvin W. Smith, MD, (internal medicine, ER, addictionology) over the past 18years has worked with YWAM (Youth With a Mission/ University of the Nations) training staff and establishing 20 Addictive Behavior Counseling Schools (ABCS), training workers for places around the world such as Hawaii, Netherlands, Denmark, Switzerland, Ukraine, Russia, Mongolia, China, Korea, and Australia. In 2008 they plan to open their first ABC School in Africa at Jinja, Uganda.

Taught workshops on various topics such as "Women and Power," "PATH--Planning Alternative Tomorrows with Hope," "Codependency Recovery," and "Sexual Compulsivity" in the USA, Mexico, and Germany.


Instructor of "Psychodrama & Family Sculpting," Metropolitan State College, Denver. 1989-1991.
Instructor of "Alcoholism Family Counseling," Metropolitan State College, Denver. 1987-1988.

Teacher/Therapist for Co-Dependency Recovery Weeks, Colorado Recovery Group, Boulder. 1985-1990.
Teacher/Therapist for Adults-from-Troubled-Families Weekend Workshops, Colorado Recovery Group, Boulder. 1983-1990 .
Volunteer
Institute in Integrated Education and Community, McGill Institute, Montreal, Canada — 1994
MSW, Master of Social Work, Graduate Department of Social Work, Colorado State University — 1987
BS, Bachelor of Science, Human Services Department, Metro State College, Denver — 1985
Undergraduate, University of Colorado Boulder starting in 1978
A selection from hundreds of hours of continuing education spanning three decades:
Addiction Counseling Update, Odyssey Training, Denver — 2010
Career Coaching, Nan Burnett, Dispute Resolution Professionals, Inc, Denver CO, 2003.
The Secret Sin: Healing the Wounds of Sexual Addiction in Our Churches with Dr. Mark Laaser, NCSAC Church Leaders Workshop, Denver CO, 1992.
Treatment Issues of Sexual Trauma/Compulsion: Five Day Advanced Training Workshop with Dr. Mark F. Schwartz, River Oaks Psychiatric Hospital, New Orleans LA, 1991.
Updated: September 5, 2010