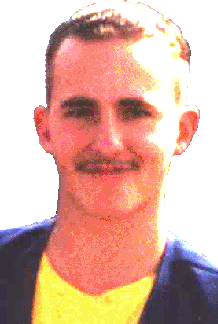 Resume of
Allan J. Compton
1346 Pike Street, Golden CO 80401
(303) 422-0524
, cell (720) 629-1696
Personal Qualities
A hardworking and conscience employee who is willing to learn new skills. Self motivated to produce good results.
Work History
2005               Discount Disposal Company, Littleton CO. Advertising distributor and truck worker.
2004-05         Salvation Army Thrift Stores, Denver CO.  Deliveryman and warehouse merchandise processor.
2003               Travel America Inc, Wheat Ridge CO. Trailer cleanup, lubrication, tire change and repair.
2002-2003     Auto Magic, Arvada CO. Auto appearance specialist. Detailed top end cars: Porsche, Ferrari, BMW, Mercedes, Corvette, Jaguar, and others. Tinted windows.
2002               Hobby Lobby, Westminster CO. Stocker.

2001-02         Budget Car Sales, Colorado Springs CO. Lot technician, detailer. Cleaning, moving, organizing, inspections of large car fleet.
2000-01         California Style Detailer, Denver CO. Detailing 18-wheel trucks, motor homes, boats and cars.
2000               Hoss Electric Corporation, Arvada CO. Electrician apprentice. Wiring of a John Elway Dodge dealership, Mazda of Lakewood, a tollbooth on E-470.
1998-99         Auto Brokers Inc, Commerce City CO. Car detailer. Transported cars to auctions, detailed, oil changes, installed tires and car radios.
Education
1988-1997     Jefferson County School District
Personal
Enjoys restoring, rebuilding, repairing cars, especially old muscle cars. Enjoys car racing, computer games. Computer skills include: MSWord and Photoshop.
---