About Granny and Grandad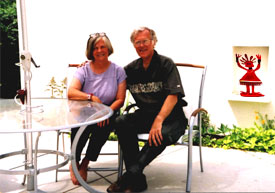 Our home and offices in Wheat Ridge, Colorado
We live in Wheat Ridge CO, a suburb in Jefferson County, just west of the City of Denver. Grandad's office (click on "About This Website") is for his work in property management (Salmon Management), photography/ cinematography, writing and publishing (Salmon Family Publications). Granny's psychotherapy office opens into the front courtyard. Visit her website is at: vernasalmon.com. After having lived six years in the home we built at Carter Lake, in August 2012 we leased the top floor and main floor to tenants and moved back to our little home nestled under our 70ft cottonwood trees next to the Lutheran Hospital campus.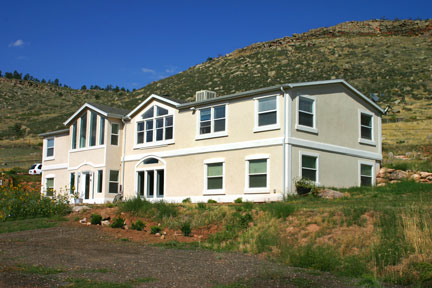 Would you like to see our Carter Lake rental property ? Main Floor Unit click here. Top Floor Unit, click here.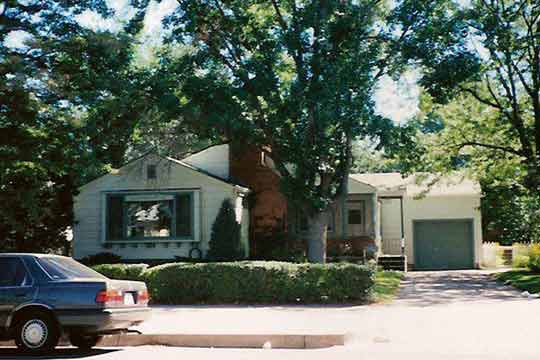 Would you like to see our Brighton rental property? Main Floor Unit click here. Downstairs Unit, click here.