About This Website
Background · Site History · Protected Section · Webmaster · Family Crest
Background
This website is the culmination of twenty-five years involvement in family history and a growing passion to document the lives of ancestors and living family members. I was born with a "short term memory deficit," and spent a lifetime writing, filing and photographing my world in order to compensate for my difficulties with "recall". The upside of this handicap is files full of detailed information about family members and thousands of photos.
A Twenty Year Endeavor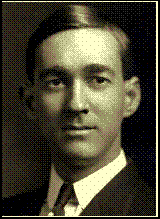 My wife Verna embarked on researching her family-of-origin in 1983. I provided some help and soon became fascinated with learning about our lineage. I knew almost nothing about my grandfathers. Full of curiosity, the following year Verna and I made a trip to my Salmon/Doig fatherland of Antigua in the West Indies. My Dad, Horace Salmon, had died when I was sixteen and both grandfathers who also were born in Antigua had died a quarter century before I was even born.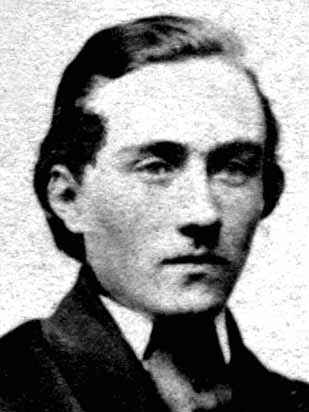 We went to the old courthouse in St. Johns so I could look up my father's birth record: April 28, 1888. Tears came to my eyes as I found the handwritten entry in that musty old volume and for the first time, read the actual name of my grandfather: James Francis Nelson Salmon, Planter and Proprietor of Richmond Estate. I had never even heard his name before. Yet it was he who sent his teenage son Horace to America in 1906 so that I eventually would come to have a Dad.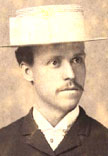 Another volume bore the record of my mother's father, William James Duncan Doig, born in 1867 a few blocks from that very courthouse. I noticed that he was listed as being a "coloured" baby. The other options of British birth records were "white", "black" or "asian". I had heard his name and avocation (lay preacher in the Brethren Church), but at that moment I knew nothing more. Click on Will's photo to see a photo of his gravesite in Maryland.

The spark was lit that I MUST discover who these men were. The fire hasn't gone out. I've traveled two continents and searched relatives' closets, graveyards and geneological records. Gradually I've pieced together a picture of their lives, ambitions, skills and the environment in which they lived. I've scoured the USA, and visited Antigua and Barbados in the West Indies. I've discovered cousins in Wales, England, Scotland, Canada, and New Zealand. I've yet to go to Chile, St.Lucia, Anguilla and the Madeira Islands off Portugal to find some more.
I came home in 1984 and wrote a little paper about the "coloured" (British spelling) entry in our grandfather's record. It created quite a stir and I loved the controversy. I had a lot to learn about British records, but I was hoping that we were fortunate enough to have had an African black heritage as well as the white European blood lines. Alas, it may have just been the Registrar's error as I later found his older brother's record listed as "white".
After retiring from IBM in 1987, I began researching and writing in earnest and self-published chronologies of all four grandparents, their siblings and eventually their parents. As I gathered new information, it became arduous to revise and reprint the stories, and I had an overwhelming need to somehow include the photographic record I was gathering. In 1994 when two of my sons became multimedia professionals, I was encouraged to put this history "on the web" so it could be available to family members in far distant places. They told me it would become easy to include photos, maps and illustrations. I couldn't imagine it all at that time and their idea seemed like an impossible dream, but I was "willing to become willing".

In 2001-2002 I went back to college and learned website design and brought into reality this family resource. This site went online October 17, 2001 within the Red Rocks Community College computer. I moved it to an outside internet provider in December 2001. My hope was to enrich "those of us living today" through a better understanding of their forefathers and foremothers. Click on the shield to the left and read an explanation of the family crest and brief history of the Salmon families.


Family Interaction

The site helps my offspring be better able to know and communicate with their siblings and cousins on several continents. It will stay up to date only as fast as you let Grandad know about your moves and contact changes.

My hope is to leave more of a record than I inherited. I'm all too aware that our foreparents' lives were consumed with overcoming great odds just to migrate from England to the West Indies and then to the USA. My Dad, with only a third grade education, accomplished much in order to bring over his entire family, and later establish a business that would carry Mother through her retirement years, and provide college educations for his four children.
Verna's family holds an equal fascination, and we hope to visit Europe before many more years pass, to find her roots in France and Germany.



Protected and Public Sections

Public Section. This part contains information such as Business Resumes, Links to the websites of family members, and a large Ancestors Section with biographies and family tree. The Public Section is for everyone: family, as well as geneologists anywhere in the world. Information from other family historians has been most helpful to me, and I wish to share our ancestors with anyone interested. Perhaps one of them will provide information about our forefathers that we otherwise would never know.

Protected Section. From the start, I've been aware of a need to protect the personal lives of my children from preditors on the world wide web. So, the largest portion of the site is password protected and available only to family members to whom I give the password periodically. It contains a Family Phone Book with listings for heads of family, personal pages of scores of family members, birthdays, news articles, and galleries of photos. All told, in July 2005, there were over 700 photos in the site.


The Webmaster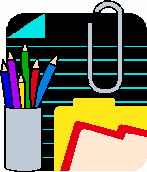 Rich Salmon, or "Grandad Rich," is the webmaster, aided by some of his children who are professional web designers: Dan Salmon, former owner of Your Show Productions Ltd in London, Rick Salmon, past President of Scala USA, Inc a Norwegian multimedia software company, and Jeff Salmon, who does some of the webwork for the Frontier Texas Museum.



Searching For A Successor. Since Grandad is approaching the end of life ("but don't bury me just yet"), he is interested in identifying those of his offspring who might like to become the family historians for future generations, and who might become the next Webmaster.

You can reach the Webmaster as follows: