Beautician · Defense Worker · Rancher · Piano Player · Marvin's Second Wife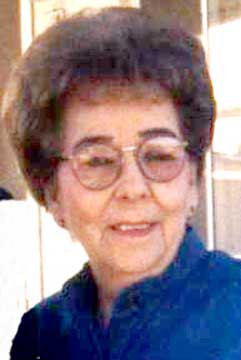 Viola Gertrude Berkley ("Bibo") and her identical twin sister Zeola were born to Herbert Berkley(1882-1969) and Leona Berry Berkley(1888-1953) on October 15, 1913 in Goodwill, Oklahoma.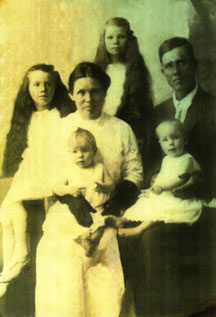 Growing up in Fairy, Texas, her best friend was Thelma Richerson. At sixteen, her teenage love was Marvin Stephens of Hico, but he got interested in her friend Thelma whom he eventually married. On January 23, 1932 Viola married Leonard Hargrove (1908-1996). They lived in various towns in central Texas because Leonard was a carpenter who supplemented his income by buying, remodeling and selling their homes. During World War II Viola worked in a defense factory while Leonard was in the military. Eventually, they settled in the county seat of Hamilton, Texas near Zeola and her husband Dan Haile (1910-1994). Viola worked as a beautician and they always kept some cattle, as ranching was their love. Viola took pride in riding a cutting horse and working the cattle along with him. Leonard died October 24, 1986 without bearing any children.



Viola loved cats, red pickups and loved to cook. She was very close to the children of her sisters: Zeola (1913-1990) & Dan Haile, Velma (1905-1995) & Art Oates, and Dora Lee (1908-1971) & Cecil Guest. Her earliest nephew couldn't pronounce "Viola" so called her "Bibo", and the nickname stuck for the rest of her life. Since brother-in-law Dan had been best friends from childhood with Marvin Stephens, she always kept in touch with him and Thelma throughout her life. Viola is pictured below with Zeola (right) in a parade doing one of their favorite things...appearing in public as identical.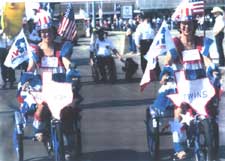 After Leonard's death, she lived alone in Hamilton. Thelma Stephens died in February 1987, and Marvin came to see her and before long they decided they would enjoy spending the rest of their lives together. On November 3, 1987 she married Grandad Marvin Stephens in Abernathy TX and they honeymooned at Verna Lee's home in Boulder, Colorado. Bibo settled into the Stephens homestead in Abernathy where she was a member of the First Baptist Church. She and Marvin were members of a Lubbock Silver Streak (trailer) Club and they wintered every year at travel centers in South Texas and Arizona.



A rather reticent performer, she played some wonderful "rags" on the piano. Marvin, known as "The Organ Grinder," delighted the trailer crowd with his playing, and occasionally, in private, she joined him on the piano. In 1991, after Zeola died, they bought a manufactured house and lot in Mesa, Arizona and eventually sold the Silver Streak. At that time, Viola decided to gift Verna with a grand piano that filled the living room window nook in Verna's Poplar Ave home in Boulder.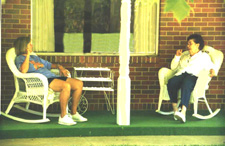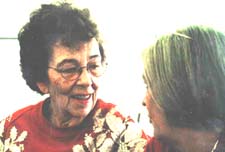 Marvin died in January 1996 and Bibo lived alone in the house at 1608 Avenue G. Step-son Darrell Stephens came by everyday as well as other family in the Lubbock area. Her nieces from Arlington TX (Helen Dorothy Patterson, Danelle Barnett, Sandy Beard and Rita Joyce Blackwell) visited once or twice a year, as did step-daughter Verna Lee Salmon from Colorado (pictured here on the porch). She had a will leaving her estate to Zeola's three daughters. Some years earlier she had made a sizeable gift of stock and Velma's home to Dora's daughter, Rita Joyce.



As it became harder and harder for her to take care of herself, Bibo moved in 1999 into Hickory House, a managed-care facility in Levelland, near the home of Reggie & Doris Stephens. The Stephens home in Abernathy was sold. In June 2000, Bibo rewrote her will "to include Marvin's children." She died October 16, 2001 in Levelland. A service was held at Riley Funeral Home in Hamilton, Texas and she was buried at Oakwood Cemetery in Hamilton beside Leonard and near her sisters and parents.

Having borne no children of her own, for more than a decade Viola had latched onto Verna as the "daughter she'd always wanted."