Current Businesses
Real estate property manager. Real estate photographer. Author and producer of films and publications for family and select organizations. Mentor and educator.
Professional Photographer
Click here for the website of Rich Salmon Photography

Specializing in high resolution images of home interiors, exteriors, and grounds. Images delivered to you for web listings and brochures including: panoramas and virtual tours. For a gallery of the Wheat Ridge property, click here.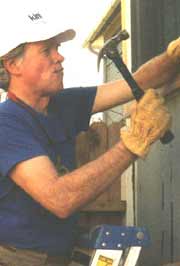 Property Manager and Investor
(as Salmon Management and VLS Properties, since 1993)
Management of rental properties
(Colorado Licensed Real Estate Broker No. IB01320128).
Evaluation, purchase, improvement and sale of personal investment properties


Non-Profit Organizations: Fund Raiser, Manager, & Educator (14 years)
1999 to 2000 Lost and Found, Inc., Wheat Ridge CO. Church Partnerships Coordinator
1988 to 1997 National Council on Sexual Addiction & Compulsivity, Inc., (now called SASH) Atlanta GA. 1991 National Executive Director educating professionals, assisting the media, referral help, handling corporate sponsors and members. Researcher & author. 1988-1993 Executive Director of the Colorado chapter.
1986-87,1991 Mile High United Way, Denver. Loaned Executive: raised $159,000 for 136% of goal in 1986, $184,000 for 120% of goal in 1991

Graphic Arts & Printing Consultant (3 years)
1994 to 1996 Kinko's Copy Stores. Customer Service Representative, Boulder II and Denver III stores.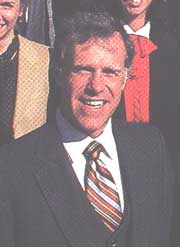 Marketing Representative (21 years)
1981 to 1987 IBM Corporation, National Accounts and North Central Marketing Divisions, Denver Public Sector Office. Advisory Marketing Representative for intermediate computer systems and office products to 175 federal agencies, the State of Colorado, and the State of Wyoming. Largest sale: placed System 36 computers in all Port of Entry weighing stations across Colorado to coordinate truck weight/trip data, inspections, violations. In all, attained eighteen IBM Hundred Per Cent Clubs and retired from IBM on June 30, 1987.
1966 to 1981 IBM Corporation, Office Products Division, branch offices in Long Island, Denver & Boulder. Account Manager selling office systems, dictation equipment, copiers, typesetters, and typewriters. Helped change the business world over to the IBM Selectric Typewriter. Established IBM Word Processing Centers in all locations of Underwriters Laboratories. Authored the national saleskit to introduce the IBM Mag Card II Selectric Typewriter. Accounts included: Coors, Ball Aerospace, Rocky Flats Plant, National Center for Atmospheric Research, University of Colorado, U.S. Dept of Commerce Laboratory - Boulder.

Minister of Education, Music and Youth (10 years)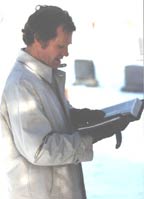 1956 to 1966 Churches of Christ in Houston TX, Port Arthur TX and West Islip NY. Directed and trained volunteer teachers to teach the Bible to ages 2 - 72. Developed curriculum and did purchasing for enrollments of as many as 500 weekly students. Created and directed Vacation Bible Schools annually for ten years. Directed congregational singing and from 1959-1963 was choral director for a weekly 30 minute telecast, "The Living Way." As their original Minister of Education, was a leader of a migration of church of Christ members to Long Island NY in 1963, called Exodus/Bay Shore, that resulted in 125 families relocating from across the nation to form a missions church. Later served as a Board member of the Faith Corps, placing self-supporting missions assistants in ten foreign nations.

Front Range Community College, Longmont CO: Digital Photography, Digital Video Editing.
Red Rocks Community College, Golden CO: Website Design, Digital Photography, Videography.
University of Colorado, Continuing Education for Real Estate, Boulder CO
Jones Real Estate College, Denver CO
Abilene Christian University, Abilene TX: Bachelor of Arts. Major in Bible, minor in Koine Greek
Harding University, Searcy AR. Major in Bible.

Volunteerism
Former: Choir Member, St. Joseph's Episcopal Church, Lakewood CO
Former : Actor/ Singer, Spotlight Players, Puerto Vallarta, Mexico
Former : Home Tour Guide, Club Photographer, International Friendship Club, Puerto Vallarta, Mexico
Former : Member, Bishop's Response Team, Episcopal Diocese of Colorado


Films and Publications
Film: How the Train Got to Silver Plume, a Brief History of the Georgetown Loop Railroad. A 12 min documentary film (DVD). Producer, writer, videographer, 2006.

Film: Transformed, A Story of Historic St. Patrick's Church in Silver Plume, Colorado. A 20 min documentary film (DVD). Producer, writer, videographer, 2006. See preview at: http://richsalmon.com/transformed

Film: Sights and Sounds of the Bay of Banderas, an artistic glimpse of the bay bordering Puerto Vallarta, Mexico. A 5 min documentary film (DVD). Producer, writer, videographer, 2009.

Film: Houses and Homes of Rich & Verna Salmon, a synopsis of the twelve houses purchased and renovated over the past 35 years. A 20 min family documentary (DVD). Producer, writer, videographer, 2009.

Book: William H. Salmon, An Autobiography, Part One (1924-1945), co-author, self-published, 2002.

Article: Doig of Antigua, self-published, 1992.

Writer, photographer, and layout artist for The Colorado Associate and Update, newsletters of the National Council on Sexual Addiction of Colorado & Wyoming, Boulder CO from 1988 to 1992. Producer of conference and workshop advertising and programs (pictured on right).

Article: "Therapist's Guide to 12-Step Meetings for Sexual Dependencies", Sexual Addiction & Compulsivity-The Journal of Treatment and Prevention, Volume 2, Number 3, 1995, New York: Taylor & Francis Group (formerly Brunner-Mazel).
Rich was born in 1935 and is in excellent health. He ran the 10K Boulder Bolder eighteen times.
He personally enjoys developing properties with his wife Verna, photography, making documentary movies, website creation, writing, singing, traveling and is a family historian.
Rich is the father of six children, three step-children, twenty-five grandchildren and twenty-one great-grandchildren, a few of which are pictured at right. You may also CLICK HERE to view a Large 2002 Family Photo of the fifty-two children they had in 2002 (145k may take 20 sec to download).
His wife, Verna L. Salmon, MSW, was a Licensed Clinical Social Worker in private practice for 30 years.
Click on shield for explanation of Salmon Family Crest.

April 2015